Home » Opinion
How Thor Went to Jotunheim | A Lesson for Africa and the Caribbean
By Ryan Elcock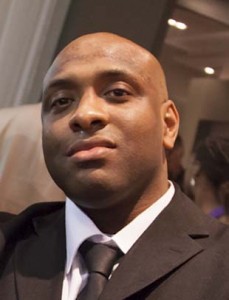 As Africa and the Caribbean continue to develop their own economies and bring prosperity to their people, there are sure to be hiccups along the way along with detractors who will point out all the issues these regions face. However, one must take into account that both Africa and the Caribbean were colonies of several European hegemonies, such as Britain, France and the Netherlands. Save Haiti, who rebelled and fought against their French masters, most of the countries in Africa and the Caribbean only came into independence around the mid to late 1960's, thus making these countries infants compared to the likes of America, Canada, Britain and most of Europe and Asia.
But if we are to truly see the gains that Africa, and most of the countries in the Caribbean, is starting to achieve, we must look at them through the lens of continued growth which brings me to a famous story in Norse Mythology which talks about Thor's journey to Jotunheim: the land of the giants. You see, Thor and his companions, Loki and Thialfi, went on a Journey into Jotunheim and along the way they meet the king of Jotunheim, Utgard Loki, who gives the Asgardian, and his companions, shelter and lodging. However, in order to be permitted to stay longer, they are to complete a series of tests. In one test Thor's companion, Thialfi, enters a race with an individual Hugi, who runs laps around him over and over again. In another, Loki enters an eating contest with a scrawny character Logi, only to be outeaten, as Logi not only eats the meat, but the bones and the trough holding the meat.
Finally, Thor partakes in three tests: a test of strength; drinking; and wrestling. In the test of strength, Thor is supposed to lift Utgard Loki's cat but only succeeds in arching the cat's spine and lifting one paw off the ground. Feeling defeated, he gladly tries to his hand at drinking from a horn but only succeeds in only drinking enough of the mead to reduce it the brim of the horn. To add insult to injury, Thor in his quest to regain his pride, loses in a wrestling match to Utgard Loki's aging nanny, Ellie. It is obvious that Thor has been humiliated and embarrassed beyond measure for his apparent failure, yet all is not all as it seems.
You see, upon Thor's departure from Jotunheim, Utgard Loki reveals to Thor that his apparent failures are nothing to be ashamed of because Utgard Loki "cheated" by using illusions to defeat Thor and his companions. The king of the giants revealed that Thialfi was truly the swiftest of all mortals and that his opponent was actually the king's thought. Loki, on the other hand, was vanquished by fire itself who consumes all in its path. But most impressively, Utgard Loki looks at Thor with admiration and advised that he truly was mighty and a dangerous adversary because the cat's paw he lifted was actually the Midgard Serpent, Jormugand, who encircles the world. Furthermore, when Thor was only able to drink a little of the mead in the horn; he actually drank a part of the sea and lowered the sea level significantly. Lastly, Thor's defeat at the hand of the nanny, Ellie, was due to the fact that Ellie was the personification of Old Age which brings many a man down.
Needless to say, Thor learned a valuable lesson which can also be applied to Africa and the Caribbean in their quest to rise economically and become economic powerhouses in their own right. All too often, we hear about the poverty and the lack of stability in both the Caribbean and Africa. Sometimes these messages are not only spread by the western media but also the academics, from those same regions, who try to compare their countries to Europe and America. Yet what is interesting is that although the West paints a sad and pitiful picture of the Caribbean and Africa, they are willing to pilfer from these regions, through shady financial dealings and lending practices. More recently, the West has also been very eager to invest in Africa, now more than ever, due to China's heavy interest in both regions.
So why all the sudden interest in Africa and the Caribbean, these days? The answer is quite simple. Europe and America have been pulling the wool over the eyes of these regions through economic policies that protect their own interest all the while exploiting these regions for their resources and intellectual capital at a bargain price. However, the illusion that they have cast is starting to fall as China has been blatantly courting these countries as a potential new market. As Europe and America have started to reveal their own economic weaknesses, their ability to paint the Caribbean and Africa as backward is slowly diminishing.
Africa has become one of the hottest places to invest with lots of businesses and innovations coming out of the so-called Dark Continent. Furthermore, many Caribbean people who once saw America and England as the Promised Land are now choosing to go back to their home countries and reinvest since it is much better than staying in the so called "First World" and living a "Third World" Lifestyle.
But, of course, there will be detractors who say that Africa and the Caribbean have a long way to go; and yes that is the case. However, we must realize that one must crawl before they walk and walk before they run. Yet if the success of the Caribbean, in the areas of athletics, during the London 2012 games has shown one thing, it is this: That they do run fast and the world is taking notice. Furthermore, Africa is on the rise while Europe is falling. And for countries that have been independent for 50 to 60 years, this is quite an impressive feat because, as babies, they went from crawling to running overnight, albeit with a shaky start.
Ryan Elcock
relcock@thehabarinetwork.com
Tags: Africa, Caribbean, China, Norse mythology, Thor