Home » Business
Butterfield profits up on back of sale of Barbados subsidiary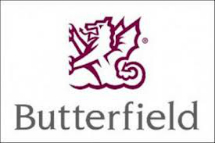 The sale Butterfield Bank Barbados Limited, a subsidiary of Bank of NT Butterfield and Son Limited to Trinidad bank First Citizens was part of a strategy by the Bermuda-based Bank to shift its capital to initiatives and businesses that offered potential for greater shareholder return.
This was revealed by Butterfield's chairman and CEO Brendan McDonagh, who discussed the strategic move in a recent press release on Butterfield's third quarter performance.
The release revealed that Butterfield reported third quarter core earnings of US$11.5 million compared to US$11.3 million in 2011. Total net income for the third quarter was US$18.8 million, which included US$7.3 million of net income from discontinued operations primarily from the sale of a Barbados subsidiary.
Year-to-date core earnings for the nine months ending September 30 were US$37.9 million, up 38.5 percent compared to US$27.3 million for the same period in 2011.