Home » Business
Profile: Bob Collymore, CEO of Safaricom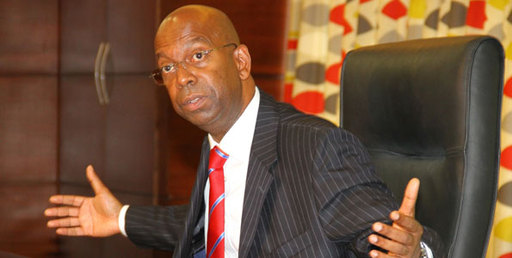 Bob Collymore., CEO of mobile operator Safaricom (Kenya). PHOTO/File
A profile of Guyana native, Bob Collymore; the CEO of East Africa's largest mobile operator, Safaricom.
What was your first job?
Collymore: I first started earning money at the age of 12 when I was still living with my grandmother in Guyana. I would make art pieces from plasticine moulds sent to me by my mother who was then in the UK. I would also make little brooches from coconut shells and from these art pieces, I made some good money.
What are the top reasons why you have been successful in business?
Collymore: I am disciplined. I do not fixate on past mistakes; rather, I learn from them and move on. I am also acutely aware that learning never stops, and I am therefore constantly learning from those around me. I am a great believer in people and in team work. Only with and through people can one be successful.
What is your message to Africa's young aspiring business people and entrepreneurs?
Collymore: Hard work and a commitment to the things that are important in life. You also have to be patient. Success is a long journey whose path is wrought with missteps, wrong decisions, discouragement, skewed plans and sometimes, failure. Be flexible; if something doesn't work out, learn from the situation and move on.
Tags: Black Executives, Bob Collymore, Safaricom