Home » Sport
Olympic legend Yohan Blake to lead fundraiser to feed destitute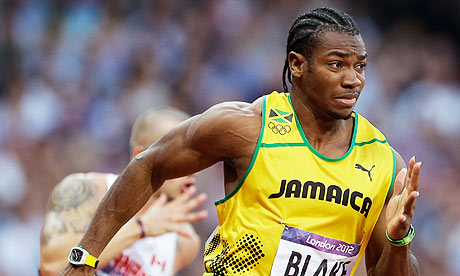 Yohan Blake in action during his 200m semi-final at the London 2012 Olympic Stadium. PHOTO/Ben Curtis/AP
Jamaican sprint ace Yohan Blake will lead Food For The Poor's 5K Walk/Run For Hunger on Saturday November 17 at Quiet Waters Park in Deerfield Beach, Florida.
Blake, nicknamed "The Beast" and heir-apparent to his legendary training partner Usain Bolt, is the current world champion over 100 meters and a silver medallist at the 2012 Olympics in London in the 100 and 200 meters. The talented young athlete also grabbed gold with the Jamaica squad in the 4×100 meters relays.
The participation of Yohan Blake in the charity's 5K Walk/Run is especially significant because both the athlete's and the non-profit's legacies had their origins in Spanish Town, Jamaica.
Tags: Jamaican, Usain Bolt, Yohan Blake