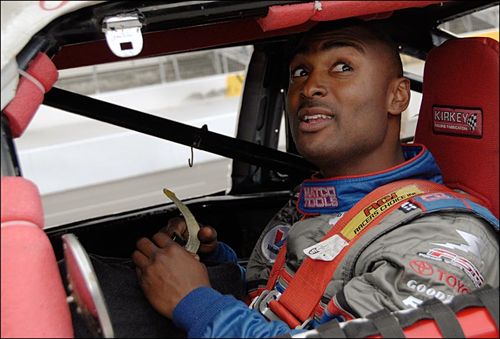 Antron Brown. PHOTO/File
For most of Sunday, Antron Brown could do nothing but watch the competition at the Auto Club NHRA Finals at Pomona Raceway.
A first-round loss put Brown on the sidelines while teammate Tony Schumacher tried to rally to steal the Top Fuel dragster championship.
With two generations of his family providing support, Brown finally took a deep breath when second-generation driver Brandon Bernstein beat Schumacher to the finish line by a margin of 0.008 seconds in the final competitive round of the 2012 Full Throttle Drag Racing Series.
As a result, Brown became the first African-American to win a championship in a major American racing series.