Home » Business
Zimbabwe: Anglo American Platinum transfers 51% of mine to local investors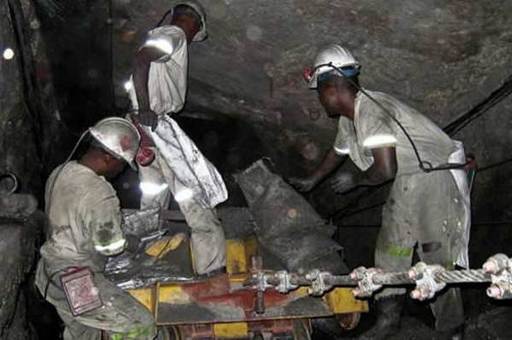 Platinum miners at work at the Unki mine in Zimbabwe. PHOTO/AFP
Anglo American Platinum, the world's largest miner of the metal, has agreed to transfer majority of its Unki mine in Zimbabwe to local Zimbabweans, the firm said on Thursday.
Zimbabwe is implementing a law requiring foreign-owned firms, mostly mines and banks, to surrender majority stakes in their Zimbabwean operations to local black investors.
Anglo American Platinum and the government said in a joint statement the transaction values the 51 percent stake at US$142.8 million. A state fund will take 21 percent of the mine with employees, a community trust and unnamed local investors taking 10 percent each, they said.
The deal will be funded through the dividends due to the new local shareholders for the next 10 years.
Earlier this year, world No.2 producer Impala Platinum bowed to Zimbabwe's pressure to surrender a 51 percent stake in its Zimplats unit to Zimbabwean investors.
Zimbabwe, with the largest known platinum deposits in the world after South Africa, is seen as a growth area for the sector. But western analysts say the 51 percent local ownership requirement diminishes the country's attraction as an investment destination.
Zimbabwe says its empowerment policy seeks to redress the racial inequities of past colonial rule.
Source: Reuters
Tags: Anglo American Platinum, Platinum, Zimbabwe