Home » Editorial
Why Obama Must Win in 2012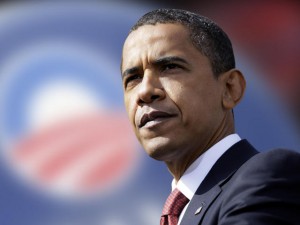 Watching American pundits on television comment about politics is like observing teenagers. From the vantage point of having gone through THAT phase, one knows that hormones are carousing those teenage veins even when they try to keep things under wraps.
But just like teenage acne is a betrayal of what is happening inside, the trained eye can see through the bloviating or outright attempt at partiality. Basically, just like teenagers have a need to belong or be accepted, pundits have to vote; they have to choose a side – and thus, like everyone else, they are not impartial.
After the October 16 Presidential Debate – where Barack Obama and Mitt Romney met for a second time – it was obvious that Obama had redeemed himself. The U.S. president was obviously aware that he had let his people down two weeks ago, and when he came out at that New York debate hall, he was ready. He pounced, he parried, he jabbed, he ducked and like Mohammed Ali, he stung!
Many liberals who had been despondent lit up Twitter and were all over Facebook and other forms of social media talking up their man [We were right there with all of them]!
But this is not a mea culpa on our part. The Black Diaspora Society is, basically, in the bank for Obama. Also, many of us know for a fact that although he has many failings, the U.S. president presents the best case for a better future for those of us in the middle class. Not only have many immigrants benefitted from education grants and scholarships – most will work in the U.S.; they will pay their taxes right here and also invest here even when they send large amounts of money to their home countries.
In a country whose economy is about 70 percent dependant on consumer spending, the dollars the Diaspora spends at the malls, at the entertainment places and on the different things they need for their homes here or abroad are crucial – down to the very last dollar.
At this most recent debate, Mitt Romney spoke about being better for the economy than Obama. He said he had a plan. But what was his plan? And this is where we disagreed with the television pundits. They seemed to make the case that Romney had a better presentation on the economy than Obama.
Pages: 1 2
Tags: 2012, Mitt Romney, President Barack Obama