Home » Opinion
Why I Want Romney to Win and Obama to Lose
By Ryan Elcock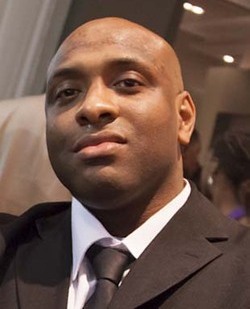 Like many of you, I was tuned into the debate between Mitt Romney and President Barack Obama and I must say; Romney came prepared to fight while Obama came to lie down and take a nap. If you ask my mother who watched the debate, she would say that Obama won. I, on the other hand, did not watch the debate but listened to it and from the jump, I could tell that Romney was clearly the better debater and Obama was not up to par.
After listening to Romney in action, I was quite impressed. First of all, he sounded confident and strong while Obama was completely listless and sounded like he did not want to be there. Romney had a plan of action and looked presidential while Obama looked like the contender.
Like many independents, I too was swayed by Romney's confidence and assertiveness. So after much thought and debate, I must say I would be proud to see Romney beat Obama and become President of the United States. However, I do not say this lightly but with a heavy heart and after a clear examination of the facts.
When we look at Romney in the debate, he stated the facts clearly and with confidence. He confidently articulated his plans to restore the economy, although I do not know what they are and I did not hear him state how he will achieve his objectives. In contrast to Obama, who actually had ideas to improve the economy that he was trying to implement from day one, I am sure that Romney will turn this dismal economy around. All I have to do is close my eyes and I will be able to see Romney's plan come to fruition just like the profits that many of Bernie Madoff's illustrious clients were getting before he was wrongfully accused of financial fraud.
Not only will Romney restore the economy with his well thought out plan, whatever it may be, but he will also help the middle class and keep jobs in America. Unlike Obama, who correctly believes that the wealthy should not be continuing to step on the back of the middle class and the poor, Romney will keep jobs in America and help the middle class by making sure that every American learns either Mandarin, Cantonese, Hindi, Urdu or any other language of the country that America will have to annex so that the Americans can go there and get jobs.
Better yet, he might just make the current citizens of the newly annexed countries, American citizens, which would definitely solve the problem of outsourcing because now the jobs would not be going overseas if those annexed countries are now part of America. Try and beat that Obama!
But of all the reasons I want Romney to win and Obama to lose is just boiled down to one thing: Security! When it comes to fighting the terrorists and hunting al-Qaeda, there is none better than Romney and the Republicans. Before Obama, whose incompetence and ineffective leadership led him to use such tools as proper intelligence gathering and military coordination to kill Bin Laden, the valiant Republicans hunted those nefarious terrorists high and low. In fact, they were so driven to find the terrorists that they were willing to forego proper protocol and a sense of geography, to find Bin Laden, to capture Saddam Hussein, even though Saddam had nothing to do with the attacks on 9-11. But hey, that is what the Republicans will do to keep America safe.
Pages: 1 2
Tags: al-Qaeda, Bernie Madoff, election, Gaddafi, Mitt Romney, President Barack Obama