Home » Sport
Usain Bolt, Yohan Blake lead challenge – head to Lausanne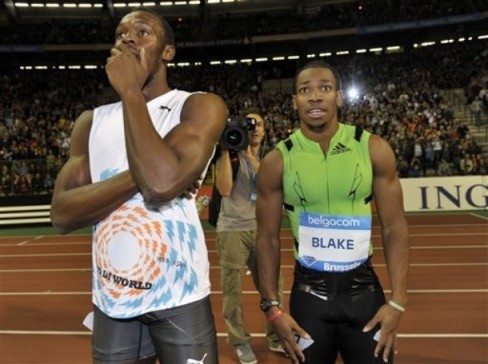 Jamaican sprinters Usain Bolt (l) and Yohan Blake. PHOTO/File
Six-time Olympic champion Usain Bolt of Jamaica and his compatriot Yohan Blake will not race each other again this season, Blake's manager, Cubee Seegobin, indicated on Wednesday.
Bolt, who defended his 100m, 200m and 4x100m relay titles in London, is due to contest the 200m in Thursday's Diamond League meeting in Lausanne, while Blake, who won silver in both individual sprints, will run in the 100m.
The training partners, gold medallists in Jamaica's world record-breaking 4x100m relay squad, will race over those same distances in the next meeting in Zurich on August 30, before swapping for the Brussels event on September 7.
Asked about the possibilities for a rematch between the pair and his desire to test himself against his rival, Blake said: "Yes, I always love running against him. But ask my manager, who really knows the business."
Seegobin said: "Coach Glenn Mills gives Yohan a programme and it's tailored according to people's wishes. It's something for the managers, the meeting director and sponsors.
"And I don't think of it in terms of confrontation but in terms of what the organizer offers."
Even if Zurich attempted a rematch, Seegobin said he did not see much point after the Olympics, which was the high point of the season, while the two sprinters had already faced off in the Jamaica national trials in June.
Then, Blake, 22, won over 100m and 200m.
Pages: 1 2
Tags: Usain Bolt, Yohan Blake