Home » Sport
US Open 2012: Serena Williams advances easily to the quarter finals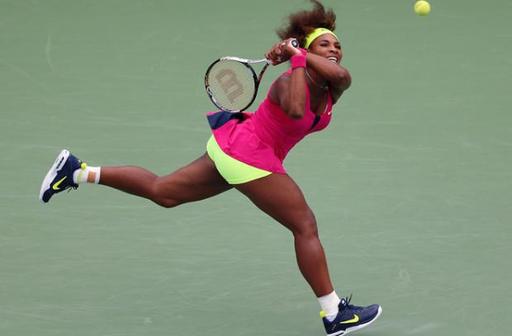 Serena Williams beats Andrea Hlavackova at the US Open 2012. PHOTO/Sports Illustrated
Serena Williams didn't drop a game in advancing to the quarterfinals of the US Open.
Williams beat 82d-ranked Andrea Hlavackova, 6-0, 6-0, in 57 minutes. It was the first time in 62 victories at Flushing Meadows that the three-time US Open champion enjoyed a ''double bagel.''
''She was fighting really hard,'' Williams said. ''You give people any type of chance, especially in tennis, the match is never over until you shake hands. There is always a comeback available. So I didn't want to give her that opportunity, or anyone that opportunity, to try to come back, especially her in particular. She was getting so pumped up and she never gave up. I thought that was really incredibly positive.''
Williams had 31 winners and just seven unforced errors.
Hlavackova, a 2011 French Open doubles champion, had never been past the second round in singles at a major tournament before this year.
Serena and sister Venus Williams later lost in the third round of doubles, falling, 6-1, 6-4, to the fourth-seeded Russian pair of Maria Kirilenko and Nadia Petrova.
The sisters were seeking their 14th Grand Slam doubles title.
Pages: 1 2