Home » Politics
U.S Senate not likely to have Black Members For Years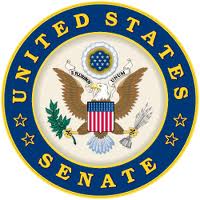 If the Senate were representative of the U.S. population, 13 of its 100 members would be African-American. But there have been only six black senators in the country's history.
Right now, there are zero. And it will likely remain that way after the 2012 elections, since none of the major Senate candidates are black.
A legislature is going to pass policies based in large measure on the experiences of people who are in the legislature.
"I frankly think it's a shame, and I think it is reflective of America sometimes still idling in the past," said Rep. Sheila Jackson Lee (D-Texas), who is black. "There are enormously talented people in all backgrounds."
While all the lawmakers interviewed for this piece acknowledged that the Senate would be better equipped to serve the American public if it were more diverse, the issue was hardly at the top of the agenda for many of them.