Home » Business
Trinidad & Tobago: Unemployment falls to 4.2%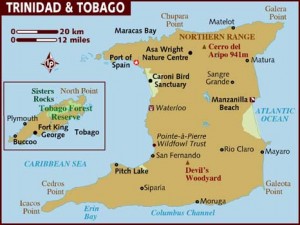 The unemployment rate in Trinidad & Tobago fell to 4.2 percent in the last quarter of 2011, according to a report from Trinidad's Central Statistical Office.
That number represented a reduction in the unemployment rate from a 5.2 percent rate from the third quarter to the fourth quarter of 2011.
In the last quarter of 2010, the unemployment rate stood at 6.3 percent.
The labor force increase came largely among craft and related workers and elementary occupations.
A total of 621,900 persons were employed at the end of 2011, up from a total of 609,500 at the end of the third quarter of 2011, a 2 percent increase.
There was also an decrease in female unemployment, with a 3.8 percent improvement in the final quarter of 2011.
Men continued to have the larger share of the labour force at 59.1 percent.
Source: Caribbean Journal
Tags: Trinidad & Tobago, Unemployment