Home » Politics
Trinidad & Tobago celebrate 50 years of Independence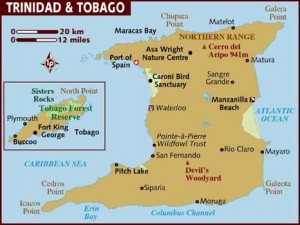 On August 31, Trinidad & Tobago marked its 50th year of independence from Britain.
In the heady period of the late fifties, early sixties, up until the early to mid-seventies, several Caribbean and African nations followed suit and shook off the yoke of European colonialism.
Trinidad & Tobago have celebrated with a carnival of events leading up to Independence Day, the celebrations are expected to continue up until the end of the year.
The twin nation of Trinidad & Tobago is a nation with a strong identity solidified by 50 years of political, cultural, economic and social achievements.
The following is the text of Trinidad & Tobago Prime Minister Kamla Persad-Bissessar's address to the nation on the occasion of its 50th birthday…
Tags: 50, Caribbean, Trinidad & Tobago