Home » Business
S&P: Lack of IMF agreement impacting Jamaica's creditworthiness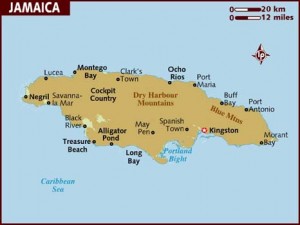 Standard & Poor's (S&P) this week raised the short-term sovereign credit rating on Jamaica to "B" from "C."
The ratings firm also affirmed its "B-" long-term foreign and local currency ratings, along with holding the country's outlook at "negative."
S&P said the increase in short-term rating was a result of the revision in criteria on the linkage between long-term and short-term ratings for sovereigns, according to Standard & Poor's credit analyst Joydeep Mukherji.
(More: A Stellar Record of Failure: The IMF and Jamaica)
The ratings lift thus did "not reflect a change in Jamaica's short-term credit prospects, it said.
"Jamaica's narrow economic structure, large informal sector, and persistent fiscal and external deficits, which have led to heavy debt-service burdens, constrain our ratings on the country," the firm said.
Jamaica's general government debt could exceed 130 percent of GDP in the fiscal year 2012/2013, with a public sector deficit exceeding the government's target of 4.5 percent of GDP.
Pages: 1 2
Tags: Caribbean, IMF, International Monetary Fund, Jamaica, S&P