Home » Business
South Africa's Tiger Brands buys 63% of Nigeria's Dangote Flour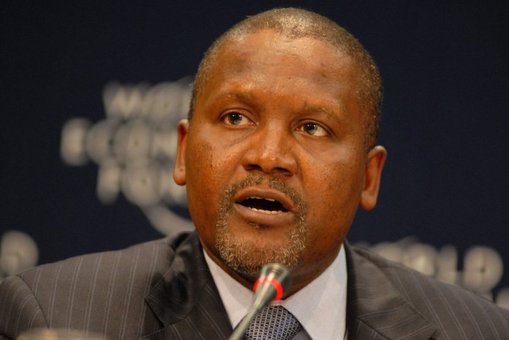 Aliko Dangote, President and Chief Executive of Nigeria's Dangote Group
(Reuters) – Nigerian billionaire Aliko Dangote on Thursday sold 63 percent of Dangote Flour to South African consumer goods firm Tiger Brands in a deal worth US$188 million, brokers said.
The sale of 3.1 billion shares on the Nigerian Stock Exchange was done at 9.50 naira (US$0.06) per share, after regulators' approval last month.
The deal is Tiger Brands' third and its biggest yet in Nigeria, Africa's second-largest economy with 160 million people, which is seen as a growth area for consumer and food products.
The billionaire's holding firm Dangote Industries Limited will retain a 10 percent stake in the flour miller after the transaction.
Shares of Dangote Flour were trading flat at 8.59 naira (US$0.054) on the local bourse at 1315 GMT (9:15am EST), as brokers said the deal had already been priced in.
Tags: Aliko Dangote, Dangote Flour, Nigeria, South Africa, Tiger Brands