Home » Life
South Africa: Researchers' breakthrough may bring anti HIV vaccine closer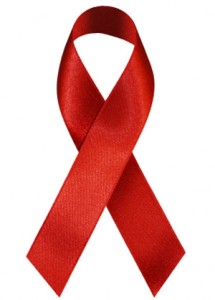 South African scientists have discovered how some people can make potent antibodies capable of neutralizing strains of HIV, taking researchers a step closer to developing a vaccine.
A vaccine that prevents HIV infection has proven elusive for decades, partly because there are many different varieties of the rapidly evolving virus. One of the strategies scientists are exploring is how to produce a vaccine that prompts the body to make "broadly acting antibodies" that combat multiple strains of HIV.
(More: Kenya scientist on the verge of HIV-AIDS elimination break-through)
Scientists have known for some time that about one in five people infected with HIV is capable of making these powerful antibodies after they have been infected for several years, but exactly how they arise has been a mystery.
But now a team of South African scientists has discovered that when the virus evolves to evade its host's immune system by adding a sugar molecule to its surface, the host's antibodies adapt to recognize the sugar in such a way they can kill nine of 10 known strains of HIV.
The study is based on blood samples taken at regular intervals over several years from two women infected with HIV, enabling scientists to study how both the virus and the women's antibodies have changed over time. The scientists found that a sugar molecule called a glycan, located at a specific point on the virus's outer protein coating labelled 332, prompted the immune systems of these women to make antibodies that killed 88 percent of HIV strains.
Tags: HIV, HIV/AIDS, South Africa, Vaccine