Home » News, Politics
South Africa: President Jacob Zuma on track for re-election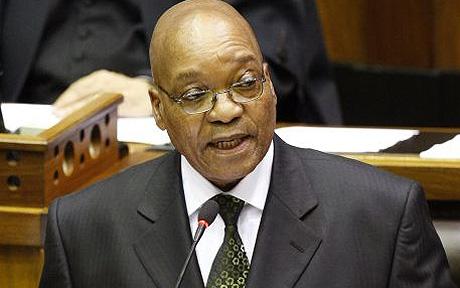 South African President Jacob Zuma. PHOTO/File
As the labor unrest in the mining sector in South Africa eases, a politically battered but defiant President Jacob Zuma battered still looks likely to beat his rivals to win a party leadership election in December.
With most strikers in gold and platinum mines returning to work after threats of dismissal and some sweeteners on pay, Mr. Zuma appears to be weathering the biggest threat so far to his plans to stay on as leader of the ruling African National Congress (ANC). The overall waning of the strikes has given Zuma political room to marshal the support he needs to carry the internal election in December – despite a lingering threat rivals might join forces to oust him.
"The sentiment seems to be coalescing around Zuma's re-election bid, with it appearing for now that the worst is over for the strikes," independent political analyst Nic Borain said.
"But this does not address the fundamental issues that have changed as a result of the strikes: that a mass, African, working-class constituency has emerged in our politics that is potentially hostile to the ANC and its alliance partners."
Although gold miners have returned to work, some strikers at world No. 1 platinum producer Anglo American Platinum are still refusing to go back to work, despite a company offer to reinstate them.
Zuma was in defensive but confident form when he met reporters, giving them a rare briefing on Monday in which he rebuffed suggestions by his own deputy that the events surrounding the industrial unrest were a national "tipping point".
"South Africa is not at a tipping point," he said. "I think South Africa is on the move, moving forward.
Pages: 1 2
Tags: African National Congress, ANC, Jacob Zuma, mining sector, re-election, South Africa