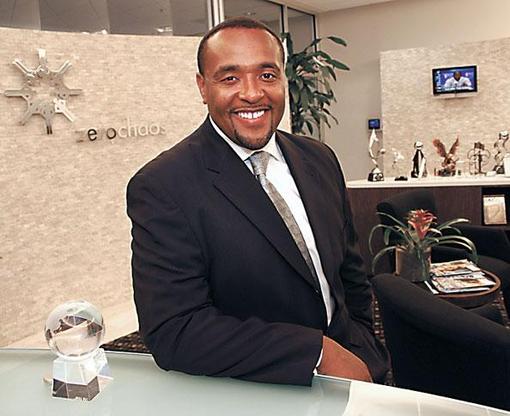 Harold Mills – owner and CEO of ZeroChaos. PHOTO/Orlando Business Journal
Harold Mills is the president and owner of ZeroChaos, one the largest African-American owned companies in the United States.
Mills is attributed with building ZeroChaos from inception to a multi-billion-dollar company with operations in over 15 countries.
Recognized by experts as one of the great innovators in the industry, Mills and ZeroChaos are transforming the way Fortune 1000 companies acquire and manage their outside contingent labor.
Mills joined ZeroChaos in 2001 as an executive vice president. The senior management team was impressed by his tenacity and experience. In just one year after his appointment, ZeroChaos saw sales jump from US$700,000 to US$48 million.
In 2004 Mills, partnered with some former business school colleagues about pooling funds to buy ZeroChaos from its parent company. By the end of 2004, ZeroChaos was on its way and Mills, along with the other investors, several of whom are minorities, became part-owner of a minority-owned company. "I didn't want to own 100 percent of a small pie, when owning 70 or 80 percent of a large pie would be worth much more," he said.
Mills has been honored with many awards including the Ernst & Young Entrepreneur of the Year, where he now serves as one of its national judges; the Peter Yessne Staffing Industry Innovator of the Year; Orlando's Entrepreneur of the Year; the Orlando Most Influential Business Man; Orlando's Top 40 under 40 and many others.
Mills is a member of the Young Presidents Organization and has been featured in many industry and trade magazines, business journals and other business and trade outlets. He is a frequent international speaker at industry, Fortune 500 corporate and community events.