Home » News
Nigeria: President Jonathan rejects 'blackmail' from Boko Haram radicals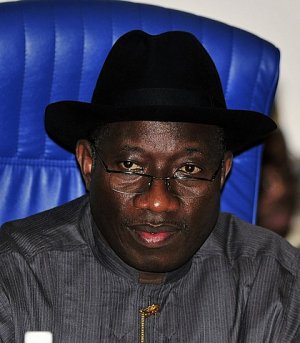 Nigeria President Goodluck Jonathan on Sunday dismissed as "blackmail" a call on him by the suspected leader of Islamist group Boko Haram to resign and convert to Islam.
Abubakar Shekau made the call in a video released online earlier this weekend, in which he also denounced US President Barack Obama.
But on Sunday, Jonathan's spokesman Reuben Abati dismissed the call.
"When the people of Nigeria voted overwhelmingly for President Jonathan in the 2011 general election, they knew they were voting for a Christian…," he told reporters.
"As president, Jonathan is the leader of both Muslims and Christians. It amounts to sheer blackmail for any individual or group to ask the president … to convert to Islam," Abati added.
"The president cannot be intimidated by any group or individual. The president will never resign. Nobody should imagine that he will succumb to blackmail".
In the video, which was released on Saturday, Shekau told the president: "(Y)ou should abandon this ungodly power, you should repent and forsake Christianity…".
Tags: Africa, Boko Haram, Nigeria, President Goodluck Jonathan, West Africa