Home » Business
Mining magnate Patrice Motsepe eyeing troubled Lonmin Mine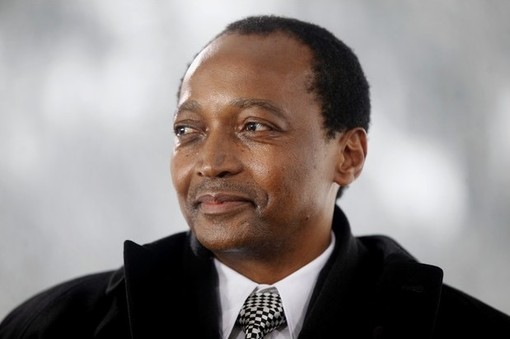 Patrice Motsepe, founder and chairman of African Rainbow Mineral Ltd. PHOTO/Simon Dawson/Getty Images
South African mining billionaire Patrice Motsepe has indicated interest in British platinum producer Lonmin's Marikana mine, which is facing a four week strike that has halted production.
Motsepe who is also the founder and chairman of the African Rainbow Minerals (ARM), a leading South African diversified mining and minerals company, said despite the challenges in South Africa's platinum industry, it presents opportunities for businesses.
African Rainbow Minerals has interests in gold, ferrous metals, base metals, and platinum.
"We believe in the long-term fundamentals of platinum and that it will be a big money spinner as part of our future portfolio," Motsepe was quoted by The Business Times.
Motsepe is estimated to be worth US$2.7 billion. He was born in the sprawling black township of Soweto. He trained as a lawyer and became the first black partner at Bowman Gilfillan law firm in Johannesburg. Motsepe ventured into mining in 1994 buying low-producing gold mine shafts and turning them profitable using a lean management style.
Tags: African entrepreneurs, African Rainbow Minerals, black entrepreneurs, Patrice Motsepe