Home » News
Malawi and Tanzania vow to resolve border dispute diplomatically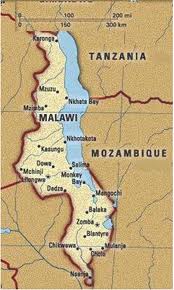 Malawi President Joyce Banda will meet her Tanzania counterpart, Jakaya Kikwete, in the next two days to discuss a dispute over Lake Malawi, where oilexploration is currently ongoing.
Presidents Banda and Kikwete will meet at Southern African Development Community (SADC) summit that begins today in Maputo, the capital of Mozambique. SADC, is a community of 15 southern African nations.
President Banda has vowed not to go to war with Tanzania "at any cost" and to resolve the border dispute diplomatically and as amicably as possible.
Malawi announced in October that it had awarded Surestream Petroleum Ltd., a license to search for oil in blocks 2 and 3 on Lake Malawi covering 20,000 square kilometers (7,724 square miles).
Tanzania says exploration has extended into its half of the lake, which it calls Lake Nyasa, and wants exploration halted until ownership of the water body is determined.
The Anglo-German Treaty of July 1, 1890, signed between Britain and Germany, the former colonial rulers of Malawi and Tanzania, gave ownership of the lake to Malawi.
Tanzania Foreign Minister Bernard Membe told parliament on August 5 that Tanzania owns 50 percent of the lake and that his government had asked Malawi to stop crude oil and natural-gas exploration on the lake until the dispute over ownership was resolved, according to the Citizen newspaper based in Dar es Salaam, Tanzania.
Pages: 1 2
Tags: Africa, Lake Malawi, Lake Nyasa, Malawi, President Jakaya Kikwete, President Joyce Banda, President JoyceBanda, Tanzania