Home » News, Sport
London 2012: Usain Bolt is ready for games – doctor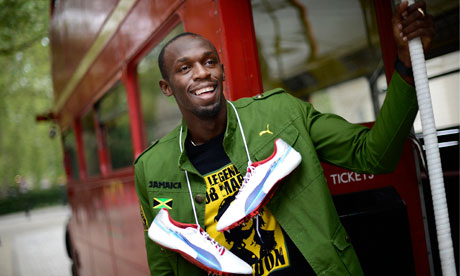 Usain Bolt in London. PHOTO/Dylan Martinez/Reuters
Jamaica track and field team doctor, Winston Dawes, says Usain Bolt is fit, healthy and ready for the Olympic games despite lingering public concerns over his fitness.
Dr Dawes has shrugged off suggestions that Bolt will miss the Games with injury despite reports that the Olympic champion is suffering with niggling leg and back problems.
Bolt withdrew from last Friday's Monaco Diamond League meeting, where he had been due to run the 200m.
"We saw him (Bolt) in training yesterday..he is fine ..there is nobody who is doing this time in training that could be injured" Dawes told Reporters.
"I think that people panic a little and I think that he can be reassured that he is fully back and that he will be there at his very best".
Bolt, the triple Olympic gold medalist has also been forced to ponder a possible threat to his track dominance from compatriot Yohan Blake who defeated him twice during the Jamaica trials last month.
Bolt recently travelled to Germany to see renowned sports doctor Hans-Wilhelm Muller-Wohlfahrt but Dawes insists that Bolt is ready to run.
Pages: 1 2
Tags: London 2012 Olympics, Usain Bolt