Home » Sport
Kirani James of Grenada named Commonwealth Male Athlete of the Year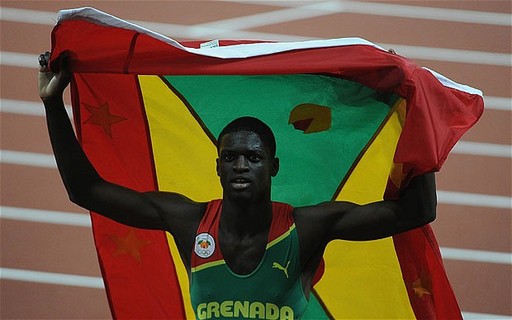 A jubilant Kirani James of Grenada after winning the 400m gold. PHOTO/Getty Images
Grenada sprinting superstar Kirani James has been named the Commonwealth Male Athlete of the Year, following a ceremony this week in Trinidad & Tobago.
James received the honor at the 30th annual Commonwealth Sports Awards, finishing ahead of two finalists, Yohan Blake of Jamaica and Mo Farah of the United Kingdom.
In the women's category, Vivian Cheruiyot of Kenya was named the most outstanding female athlete.
Trinidad's Keshorn Walcott received the Outstanding Young Achiever Award.
The evaluating period and voting period for the awards ended in June, and thus did not cover the Olympic Games in London.
Source: Caribbean Journal
Tags: Black Athletes, Keshorn Walcott, Kirani James, Mo Farah, Vivian Cheruiyot, Yohan Blake