Home » Politics
Jesse Jackson Jr. returning to Mayo Clinic for further treatment – colleagues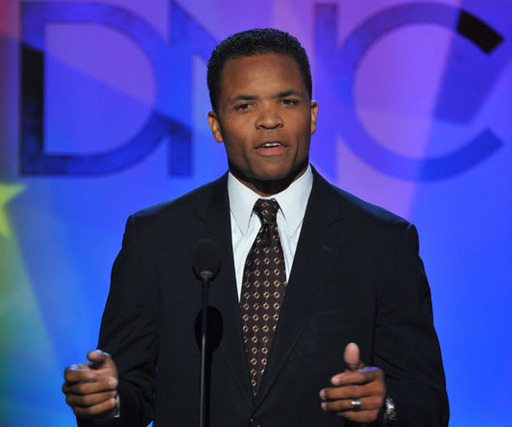 U.S. Rep. Jesse Jackson Jr. addresses the audience at the Democratic National Convention 2008 at the Pepsi Center in Denver, Colorado, on August 25, 2008. PHOTO/Richards/AFP/Getty Images
Two colleagues who visited Congressman Jesse Jackson Jr. at his Washington, D.C. home Monday say he is en route to Rochester, Minnesota, for further in-patient treatment at the Mayo Clinic.
Fellow congressmen Danny Davis and Bobby Rush said there were times of laughter and tears during their 90 minute visit and that Jackson showed "surprising sharpness."
"He knows he is experiencing some extreme difficulties," Davis said. Still, the two said Jackson is concentrating on recovering his health.
Jackson's father, the Rev. Jesse Jackson, confirmed Sunday that his son would be heading back to the Mayo Clinic in Minnesota, where he received treatment for about a month, for a checkup.
A new survey of more than 800 likely voters in Jackson's district gives him a 31 percentage point lead. The survey by We Ask America shows Jackson's support at 58 percent, Republican Brian Woodworth's at 27 percent and independent Marcus Lewis' at 15 percent.
Tags: Jesse Jackson Jr., Mayo clinic