Home » Life
Jamaica stepping up efforts to combat dengue fever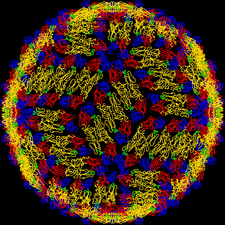 Jamaica is stepping up mosquito eradication across the island and urging school children to stamp out breeding grounds to combat an epidemic of dengue fever, the country's health minister said Thursday.
Health Minister Fenton Ferguson told reporters there have been five suspected deaths from the mosquito-borne virus in Jamaica so far this year. Only one has been confirmed with an autopsy.
There have been more than 1,200 suspected cases as of September 29, compared to 887 during the same period last year. About half the cases have occurred in the southern capital of Kingston. However, this year's cases are far less than in 2010, an outbreak year.
Officials have dispatched fumigation trucks to spray roughly 450 neighborhoods and teams are clearing storm drains that are clogged with debris. Thousands of premises have been inspected, Fenton said.
"We have been taking the necessary steps to reduce the mosquito population and limit the impact of the epidemic across the island," he said at the ministry's offices.
But since fumigation alone can't stop the insects, authorities have urged Jamaicans to do their part in containing the population, such as making sure Aedes aegypti mosquitoes are not breeding in water standing in garbage and old tires.
The government of Jamaica is trying to enlist energetic youngsters in the campaign by distributing 400,000 brochures in schools that show how mosquito larvae flourish in stagnant water.
Pages: 1 2
Tags: Caribbean, dengue, dengue fever, Jamaica