Home » Business
Jamaica: Simpson-Miller administration to abandon LNG project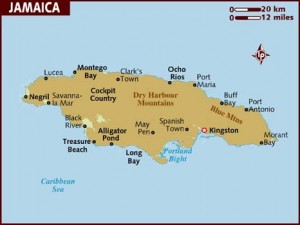 (Jamaica Gleaner) – It has now been confirmed that the Portia Simpson-Miller administration will announce plans to abandon its long-stated intention to introduce liquefied natural gas (LNG).
After years of planning and millions of dollars in expenditure, the Simpson-Miller administration has decided that it just cannot afford the cost of setting up the infrastructure and other requirements for the introduction of LNG.
Energy Minister Phillip Paulwell is scheduled to make that announcement early next month, but government sources say a new plan could be announced at that time as Paulwell continues his desperate push to reduce electricity bills.
"I can say that the numbers are not adding up," a government source told reporters late last week.
"As you would have suspected, we knew this was a likely outcome for some time now and had begun to support the offtakers (electricity and alumina producers) to rev up plans 'B' and 'C', and they are so doing," added the source who asked that his name be withheld.
It is expected that plans 'B' and 'C' would see the Jamaica Public Service Company (JPS) being allowed to establish the liquefied natural gas infrastructure and source the gas for the multibillion-dollar plant it plans to construct in Old Harbor, St Catherine.
The JPS would also sell liquefied natural gas to the alumina producers which have long argued that the high price of electricity in Jamaica makes production uncompetitive.
Tags: Jamaica, liquefied natural gas, LNG, Simpson-Miller