Home » Business
Jamaica looking to use Tax exemption to attract investment, boost economy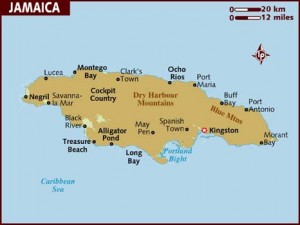 Jamaica is looking to implement a bill that would create a new tax exemption to promote foreign direct investment (FDI) in the country, help stimulate the economy and by extension create badly needed jobs.
The bill – the Income Tax Amendment Act, which was tabled in Jamaica's House of Representatives this earlier week is intended to exempt officers of overseas companies that establish their head offices in Jamaica from the payment of income tax. It will cover persons who are not residents of Jamaica and who perform group head office activities, according to the bill's Memorandum of Objects and Reasons.
It is hoped that by facilitating the establishment of group head office companies in Jamaica, other companies will realize the economic benefits, including increased foreign investment, access of alternative capital providers, new markets and the creation of new jobs.
If the bill is enacted into law, a company can apply to the government for a certificate designating it as such a company. One of the conditions stipulated in the bill, states that a company would enjoy the new terms if they employ or have already employed 30 percent of their employees from among citizens of Jamaica who are resident in the country.
Tags: Caribbean, Investment, Jamaica, Tax