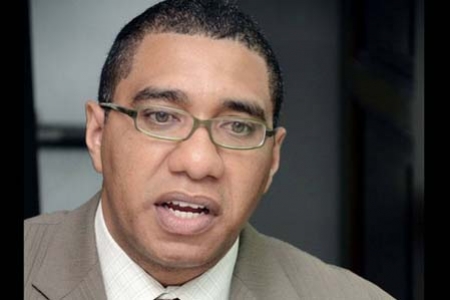 Jamaica Prime Minister., Andrew Holness
(NationNews Barbados) – More amd more Jamaicans are starting to believe that the Andrew Holness administration is steering the Jamaican economy in the right direction.
This might not be enough to ensure an election victory for the Jamaica Labor Party (JLP) however, as a majority of persons remain unconvinced.
The Government also remains in the negative when Jamaicans rate its performance in running the country and trails the People's National Party (PNP) by two percentage points in the latest Gleaner-commissioned Bill Johnson poll.
The pollster has also found that 54 percent of Jamaicans believe the country is headed in the wrong direction. But that is a big improvement on the 68 percent who had told the government to change course in June when Johnson checked the pulse of the nation.
In the latest poll conducted on December 17 and 18, 27 percent of the country said the Holness administration is on the right track.
This is up from 14 percent in June, 18 percent in October and November and 22 percent in early December.