Home » Business
Hurricane Sandy damage to agriculture estimated to be J$ 1 billion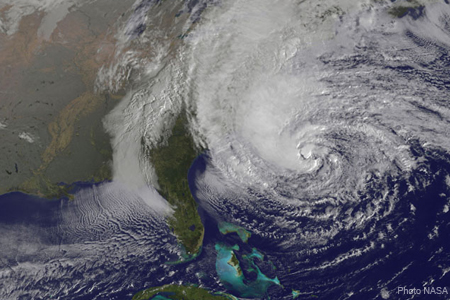 Around 11,000 farmers are thought to have been affected by Hurricane Sandy as it swept through Jamaica last week.
Minister of State in the Ministry of Agriculture and Fisheries, Ian Hayles, says early estimates indicate that close to 11,000 farmers across the island have been affected by Hurricane Sandy, with some 1,500 hectares of crops "totally destroyed".
Addressing journalists following a tour of a number of banana farms in St Mary on 26 October, the State Minister said preliminary estimates show that the recent passage of Hurricane Sandy has dealt a devastating blow to the country's agricultural sector, which could amount to more than J$1 billion (US$ 11 million).
Tags: Hurricane Sandy, Jamaica, Sandy