Home » Business
Housing market in Jamaica recovers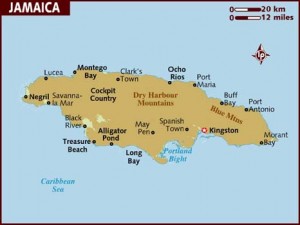 The housing market in Jamaica has been on a minor upswing. Demand for mid to upper priced homes worth J$25 million (US$ 277,000) and above has risen, encouraged by declining loan rates and competition in the mortgage market. Professionals, pension funds, and individual buyers, some first-time buyers, are expressing interest in in J$25 million (US$ 277,000) -worth homes Kingston 6, Kingston 8, as well as some parts of Kingston 9.
The Realtors Association of Jamaica notes that Multiple Listing Service (MLS) transactions increased from 44 in 2010, to 104 in 2011. Around 75 percent of Realtors Association of Jamaica's 365 members subscribe to the MLS.
But Jamaica Redevelopment Foundation's (JRF) Jason Rudd believes that in this price category, the market may be overburdened by inventory. Mid-income homes are the most popular, agrees Coldwell Banker Jamaica head Andrew Issa, followed by town homes and apartments.
Red Hills and Stony Hill are in demand, with sales up and inventory low, in popular areas such as Mona, Havendale and Hope Pastures. National Housing Trust chairman Easton Douglas adds that there is a supply shortage for low- and/or middle-income buyers, agreeing with Issa agree that there is strong demand for lower priced homes.
The real estate market in Jamaica has struggled for the last few years, thanks to weak economic growth, high inflation, and high crime rates.
In the second quarter of 2012, the country's gross domestinc (GDP) declined for a second quarter in a row by 0.2 percent year-on-year, according to the Statistical Institute of Jamaica. There were fears of another recession, and in April 2012 unemployment hit 14.3 percent.
Jamaica's mortgage market has slowed significantly during the last four years. Compared to growth of about 36.5 percent from 2006 to 2007, followed by 30 percent in 2008, it was disappointing to see only 10 percent expansion in 2009, and 3 percent in 2010 and 2011.
Tags: growth, housing, Jamaica, mortgage, property, real estate