Home » News
Haiti's President Martelly picks new Prime Minister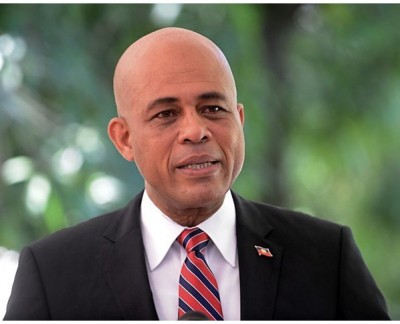 President Michel Martelly (pictured),has picked physician Garry Conille to be his prime minister, a leading Haitian legislator said, as Martelly seeks to end an impasse with parliament over the makeup of his government.
"I have just received a letter from the president naming Mr Conille," Senate speaker Rodolphe Joazile told AP, announcing Martelly's latest choice to head his cabinet.
Conille, 45, studied in Haiti and the United States, and has been serving as chief of staff to former US president Bill Clinton, the UN special envoy for Haiti.
A physician who was educated in Haiti, Conille received graduate training in health administration at the University of North Carolina at Chapel Hill as a Fulbright scholar. He also has just been named United Nations Development Programme (UNDP) resident representative for Niger.
Nearly four months after Martelly was sworn in as president of Haiti on May 14, the popular former singer, elected by a wide margin, has not yet succeeded in putting his own government in place.
Conille became his third choice as cabinet chief since taking office almost four months ago. The opposition-led parliament said no to businessman Daniel-Gerard Rouzier and legal scholar Bernard Gousse.
As he was sworn in as president in May, Martelly vowed to "change Haiti," promising to restore order and confidence in a country struggling to emerge from one of the most destructive earthquakes of modern times.
Much of the capital was leveled in a magnitude 7.0 quake in January 2010 that killed more than 225,000 people and left one in seven Haitians homeless, a devastating disaster for a country that was already the poorest in the Americas.
The pace of reconstruction is painfully slow for hundreds of thousands of traumatized survivors who lost everything and are forced to subsist in squalid tent cities around the still-ruined capital.
Copyright 2011 The Associated Press.
Tags: Caribbean News, Haiti, Michel Martelly