Home » Business
Haiti projected attain 6% growth in 2012 – highest in Caribbean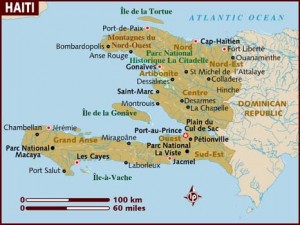 The economy of Haiti is projected to grow 6 percent in 2012, followed by 7.5 percent gross domestic product (GDP) growth in 2013, according to the Economic Survey of Latin America and the Caribbean released this week by the UN Economic Commission for Latin America and the Caribbean.
The numbers follow reported growth of 5.6 percent in Haiti in 2011, and a 5.4 percent contraction in 2010 due to the earthquake.
The growth rates are slightly below projections by the International Monetary Fund (IMF), which had pegged Haiti's 2012 growth closer to 8 percent, but remain the highest projected growth rates in the Caribbean.
Haiti maintained its 6 percent projection this year, despite a reduction in projected growth for the Latin American and Caribbean region from 3.7 percent in June to 3.2 percent in this week's report.
Economic growth in Haiti remains the highest in the Caribbean region, followed by Guyana, which is projected to grow at a rate of 3.8 percent this year.
Tags: Caribbean, GDP, gross domestic product, growth, Haiti