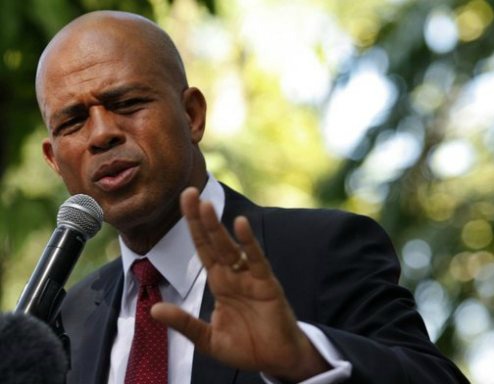 Haiti President.,Michel Martelly. PHOTO/File
Haiti's President Michel Martelly said Wednesday that he's feeling better as he recovers in Miami from a blood clot in his lung.
The 51-year-old leader looked cheerful as he spoke on camera in a message posted on YouTube and aired on local radio even though he said his life had been at risk.
"It's a complication that could've cost me my life," Martelly said.
"But lucky for me God knows that 'tet kale' can't weaken," he added, using the Haitian Creole phrase for "bald head" — his campaign nickname. "He saved me."
Martelly said he would be ready to return to Haiti within 10 days, but gave no other details about his return after his treatment by Haitian doctors in Miami.
"Today we're waiting for authorization from the medical team that will allow us to take a plane to return home," he said.