Home » Business
Ghana immigration sanctions arrest of "illegal" Chinese miners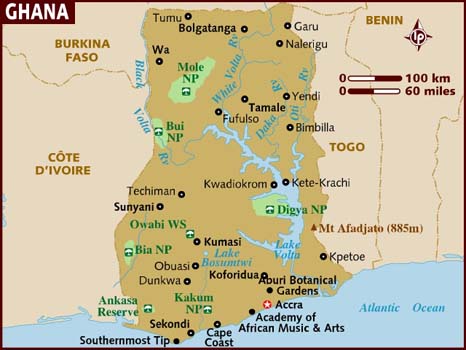 Ghana's Immigration Service (GIS) has ordered the arrest of 24 Chinese nationals for allegedly engaging in illegal mining activities, locally called 'gallamsey'.
The arrests came just days after Finance and Economy minister Kwabena Duffuor announced a US$13 billion infrastructure loan from China, which he said would "change the face" of Ghana.
Like elsewhere in Africa, China's project funding in Ghana has been on the rise, riding on the back of the World Bank's recent prediction that the country was among the fastest growing this year.
However, Chinese nationals in the country have been on the spotlight for mining activities – mainly of gold, which locals complained were causing environmental degradation.
Tags: Africa business news, China in Africa, environmental degradation, Ghana