Home » News, Politics
Garry Conille sworn in as Haiti Prime Minister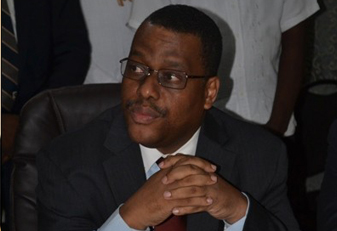 Garry Conille (pictured), has been sworn in as Haiti's new Prime Minister along with 16 cabinet ministers.
The new government takes office five months after Michel Martelly was sworn in as president. Conille was President Martelly's third nominee for the post.
The new government faces many challenges – including the re-building of the country's infrastructure, largely destroyed by the January 2010 earthquake, which killed nearly a quarter of a million people.
Haiti continues to face health issues.
The news of the swearing in was overshadowed by startling information that Haiti now has the highest rate of cholera in the world, a year after the first case was reported.
U.N. Deputy Special Envoy to Haiti, Dr. Paul Farmer, is quoted in the Associated Press as stating that the cholera situation in the French-speaking country has outstripped Bangladesh and the Democratic Republic of Congo.
Mr. Conille Conille has served as an aide to former U.S. President Bill Clinton during his tenure as a special United Nations envoy to Haiti.
Tags: Caribbean News, Caribbean Politics, Garry Conille, Haiti, Michel Martelly