Home » Business
FATCA: Barbados considering agreement with the U.S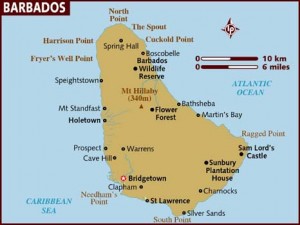 Barbados has set up a select committee to determine whether the country should enter an intergovernmental agreement with the United States government on the Foreign Account Tax Compliance Act (FATCA).
This was revealed by Prime Minister Freundel Stuart during the opening of the third International Business Conference that caps off this year's International Business Week organized by the Barbados International Business Association and its strategic partners.
(More: The new US Tax rules and their impact on the Caribbean)
The United States and Britain have already signed a bilateral agreement providing for reciprocal automatic information exchange and is considering FATCA-tax information agreements with at least 40 other countries.
With final FATCA regulations due to be released later in the year, experts are of the view that unless governments strike intergovernmental agreements with Washington, then their financial institutions will have no other option than to put infrastructure in place to comply with what several Caribbean Community (CARICOM) countries have described as onerous disclosure requirements by US authorities.
Tags: Barbados, Caribbean community, CARICOM, FATCA, Foreign Account Tax Compliance Act