Home » Business
Ethiopian Airlines acquires the Boeing 787 Dreamliner as part of its' expansion strategy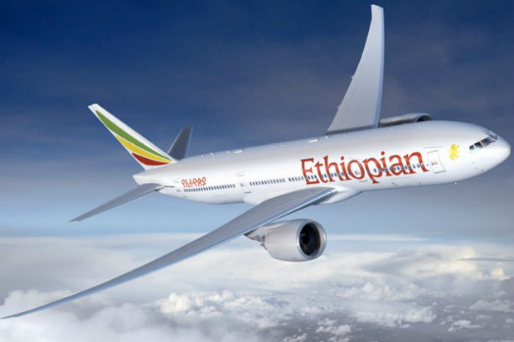 Ethiopian Airlines Boeing 787 Dreamliner. IMAGE/Boeing
Ethiopian Airlines becomes the first African carrier to use the Boeing 787 Dreamliner with its first aircraft set to be delivered mid August.
The Boeing 787 Dreamliner, whose main draw is fuel savings of up to 20 percent, will give Ethiopian Airlines a competitive edge over African rival carriers in attracting passengers seeking new and more comfortable flying experiences.
Kenya Airways, Ethiopian Airlines' main competitor in sub-Saharan Africa along with South African Airways, expects its first Dreamliner in October next year.
Ethiopian Airlines has ordered 10 Dreamliners as part of its expansion plan while Kenya Airways has ordered 9, and has an option of 4 more.
Ethiopian Airlines is looking to grow its fleet of approximately 50 aircraft and has an order of 41 new aircraft.
South African Airways has an order of 20 aircraft including 10 Airbus 320 and Airbus 321.
High fuel prices have seen airlines globally retire old and mid-generation aircraft for more modern and efficient ones given fuel is the single greatest operating cost for any airline.
Pages: 1 2
Tags: Boeing 787 Dreamliner, Ethiopian Airlines, Kenya Airways, South African Airways