Home » News
Ethiopia: Hailemariam Desalegn sworn in as Prime Minister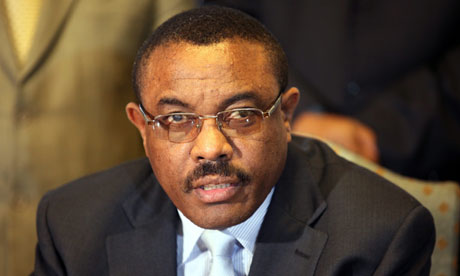 Newly sworn in Ethiopia Prime Minister Hailemariam Desalegn. PHOTO/Khaled Elfiqi/EPA
Ethiopia's parliament swore in a new prime minister on Friday.
Prime Minister Hailemariam Desalegn succeeds former Prime Minister Meles Zenawi, who died on August 20 after ruling Ethiopia for more than two decades.
No vote was held Friday. Instead the country's ruling party, the Ethiopian Peoples' Revolutionary Democratic Front — which controls majority of the seats in parliament — announced its choice for prime minister. Hailemariam was unanimously voted in as chair of the party last weekend by the ruling party's 180-member leadership.
Girma Seifu, an opposition member of parliament, said he sees a brighter future — in time — for Ethiopia with Hailemariam Desalegn in charge.
"I don't expect swift changes by next Monday, if he has powers to do so. I would be happy but I don't think that will happen," Girma said.
Desalegn, Girma said in an interview with The Associated Press, should consolidate his power so he can run the country properly, then free those in the opposition who have been unjustly jailed.
Since Zenawi's death, the country's Justice Ministry has withdrawn two separate charges against two weekly newspapers.
Tags: Ethiopia, Hailemariam Desalegn