Home » Editorial
Endorsing an Obama Second Term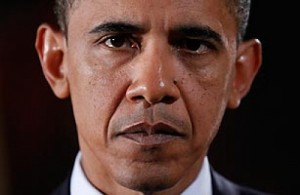 If Obama had not turned in such a lackadaisical performance at the first Presidential Debate against Mitt Romney this early October, the incumbent president would not be fighting for his political survival like he is today. The election is less than 10 days from today, and like the polls show, the Obama vs. Romney juxtaposition worked in the latter's favor.
It does not matter that Romney changed many of his erstwhile positions. Also, although Obama did much better in the second and third matchups [following Vice President Joe Biden's brutal takedown of Paul Ryan, Romney's vice presidential pick], the meme had already been set ablaze. It seemed as though Mitt Romney was not that bad after all.
On the other hand, one can attest to Romney's current fortunes as based on how efficient the Obama campaign had been in defining him worse than the nebulous moderate Republican he really was underneath all the pandering that had taken place during the Republican Primary Season. Romney did, indeed, take some extreme measures in a bid to win against more popular figures like Tim Pawlenty, Michelle Bachmann, Ron Paul, Newt Gingrich, Rick Perry, Jon Huntsman, Rick Santorum, and even businessman Herman Cain. He promised to obliterate the Federal Emergency Management Agency, FEMA. He also gave 'self deportation' as a plausible solution for America's huge immigration problem. And then most of all, he, like he continues to do to this day, pledged to repeal Obamacare, the country's most progressive healthcare reform since the founding of the Republic.
While America has been able to survive the bumbling presidencies of both Republicans like George W. Bush and Democrats like Jimmy Carter, there's no doubt that a Romney presidency would turn back much of the progress that the U.S. has made in the past 4 years of Obama.
Countless reforms have been implemented and the economy is, undoubtedly on a mend. Although the number of unemployed Americans remains high, there are green shoots of progress everywhere. The housing sector – which led to the financial collapse four years ago – is doing so much better now.
Manufacturing and construction have started to see a return to normalcy. The U.S. car industry, that the Obama Administration provided seminal federal dollars, is roaring back with General Motors taking the mantle as the world's largest car manufacturer back from Toyota.
But there have been other things Obama has achieved in spite of the recalcitrant Republicans in Congress and in other parts of the American Fabric. America's first African American was able to bring America's popularity back up from the depths that his predecessor had taken the world's largest economy. It does not matter that there have been various flare ups in the Middle East and elsewhere. One just needs to look at the collective sigh of relief the world had on January 20, 2009. The Nobel Peace Prize is just one exhibit of the world's disdain for Bush.
Pages: 1 2