Home » Politics
Election 2012:Obama vs Romney – what each candidate stands for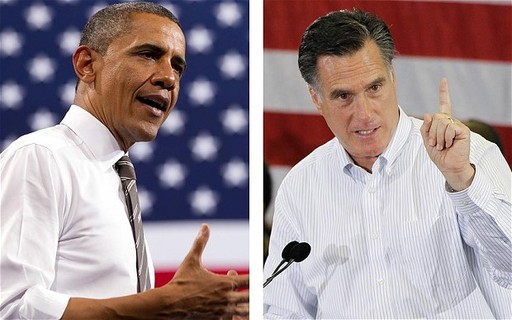 U.S. President Barack Obama, (l) and Republican presidential candidate Mitt Romney. PHOTO/AP
President Barack Obama and Mitt Romney agree on this much: The 2012 election is filled with political differences and voters will face a stark choice in policies.
On issues ranging from the role of government in American society to foreign policy, the Democratic and Republican candidates for president offered vastly different visions for the country in their acceptance speeches. Each set up sharp contrasts with his opponent, setting the terms of debate for the fall.
Here is where Obama and Romney stand:
Jobs
Obama: Called for setting goals for manufacturing and energy that would create jobs, but offered few new or specific policies prescriptions. Said U.S. policies should reward companies that open new plants and train new workers. Emphasized that tax cuts for wealthy Americans would not create jobs, saying the country had tried that and it didn't work. Cited investment in renewable energy and said it has created thousands of jobs in America and will continue to create more jobs. Said cutting oil imports and supporting natural gas would deliver hundreds of thousands of jobs. Said he wanted to focus on producing better products and improving exports, which would spur job growth. Said his administration's policies had already created hundreds of thousands of jobs in manufacturing and would continue to do so if those policies were followed.
Romney: Offered a five-point plan that he said would create 12 million jobs during his first term in office. The plan involves making the U.S. energy independent by 2020, increasing job training for citizens, forging new trade agreements with foreign countries, cutting the deficit and reducing taxes on businesses. Also said he would reduce some burdensome regulations and repeal Obama's health care plan, thus helping business. Lambasted Obama's record on job creation, saying the president's policies have slowed job growth, are overly reliant on government spending and have been particularly harmful to small businesses.