Home » Politics
Election 2012: Congressional Black Caucus launches voter protection initiative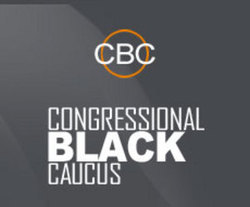 The Congressional Black Caucus held a series of events throughout the country on Tuesday to educate communities on voter suppression laws and to help ensure eligible voters aren't turned away at the polls in November.
Members of the Congressional Black Caucus have partnered with community leaders and local and state elected officials in their districts to present the "For the People" voter protection initiative. The goal of the project is to give local leaders the tools to inform constituents of what documents and procedures are required to vote.
"We concluded that the Justice Department was doing a pretty good job, that the courts seemed to be working in favor of supporting the interpretation that I think most people have of the Voting Rights Act: that you can't come in and disrupt voting without a pre-clearance from the Justice Department in the states that historically have problems with minority voting," Black Caucus chairman Rep. Emanuel Cleaver said in an interview with the Huffington Post.
Cleaver has been an outspoken voice in Congress against restrictive voter ID laws that he claims target black and Latino voters.