Home » Life
Democratic Republic of Congo: Banro Foundation and friends helping a nation recover from war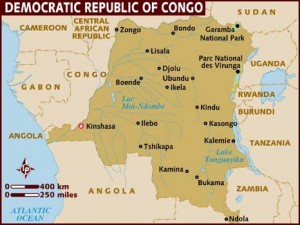 On September 14th in Toronto, friends of the Democratic Republic of the Congo will have an opportunity to Celebrate the Congo.
Celebrate the Congo is a Congolese cultural night and will include a silent auction of original Congolese art. It is being held at St. Paul's Anglican Church, near the Yonge-Bloor subway station, with tickets priced at CAD$25 (US$25.23) each.
The goal of the evening is to raise funds towards construction of a new and urgently needed CAD$160,000 (US$161,400) hospital at the town of Namoya in Maniema province.
Celebrate the Congo is being organized and hosted by the Banro Foundation, with financial support from a number of businesses active in Africa.
The Banro Foundation was established in 2005 and is based in the eastern Democratic Republic of the Congo in the town of Bukavu.
The Banro Foundation is a registered Congolese charity with a mandate to improve the lives of thousands of people living in South Kivu and Maniema provinces through strategic investments in education, health and infrastructure development and to provide humanitarian assistance as needed.
By the end of 2012, the Banro Foundation will have completed construction of 10 new schools and the rehabilitation of two more schools, serving approximately 4,200 students in four separate communities.
Pages: 1 2