In May 2017, star architect David Adjaye will receive the Knight Bachelor award from Queen Elizabeth II, and will henceforth be referred to as Sir David Adjaye.
The year after celebrating his 50th birthday, Adjaye will receive a knighthood for his services to architecture in the Diplomatic Service and Overseas New Year 2017 Honors List.
Born in Tanzania to Ghanaian parents, Adjaye moved to England aged 9, where he would remain and qualify with a Masters from the Royal College of Art in 1993. After 6 years of working in a firm with William Russell, in 2000 he set up his own studio.
Major commissions
Adjaye is most known for his lead role on the National Museum of African American History and Culture on Washington DC's National Mall, which opened to the public in September 2016. Previous commissions which put Adjaye in the spotlight include Dirty House, a converted timber factory in London, and the Stephen Lawrence Center, an educational facility dedicated to help improve opportunities for young black people in south London.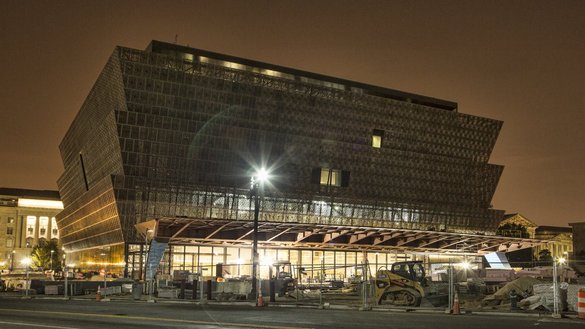 Other projects
In November 2016, it was announced the Adjaye's firm had been shortlisted to design the UK's National Holocaust Memorial. Adjaye Associates were also selected for Latvia's first Museum of Contemporary Art, and will be the master plan architects for the major San Francisco Shipyard redevelopment, one of the largest architectural projects on the West Coast of the USA.
The Queen's biannual honors program
Adjaye sees the honor as "a celebration of the vast potential-and responsibility-for architecture to effect positive social change, that we as architects have to bring something positive to the world." The Central Chancery of the Orders of Knighthood described Adjaye as "one of the leading architects of his generation and a global cultural ambassador for the UK."
Other recipients of the title include Jeffrey Tate – Chief Conductor of the Hamburg Symphony Orchestra; Anna Wintour – Editor-in-chief, American Vogue; and Jane Francis – Director of the British Antarctic Survey.
Source: AFP