Home » Business
Dangote to invest US$ 500 million in Zambia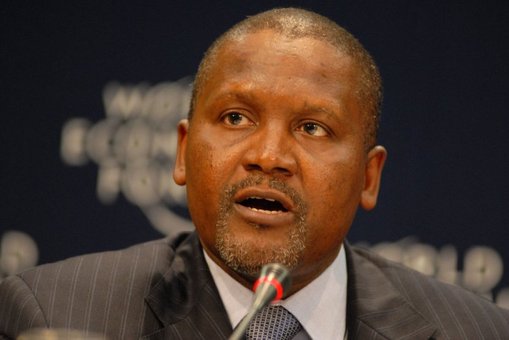 Dangote continues to expand his business empire in Africa.
Nigerian billionaire Aliko Dangote is set to build a US $500 million cement plant in Zambia after being granted a licence by the government.
(More: Africans investing more in Africa as western interests scale back)
The Dangote plant will be situated in Masaiti district (located in the Copperbelt Province) in the north of the country.
The plant which is expected to be completed in 2013, is expected to produce between 3,500 to 4,000 tonnes of cement per day.
Mr Vivek Heblikar, Dangote Industries Zambia general manager, said the licence was given to the giant African conglomerate to begin their operations in the southern African nation whose economy is largely propelled by mining.
(More: Aliko Dangote expands his "cement powerhouse")
"We have been issued with a certificate which will comprise a lot of licenses, as well as for our mining activities at the cement plant under construction in Masaiti," revealed Mr Heblikar during an interview with reporters.
The Dagonte investment becomes the third cement plant in Zambia, where the construction sector has seen an unprecedented upswing. The other producers are Lafarge of France and Zambezi Portland a local Zambian company.
Zambia hopes that the long term effect of this investment is the creation more industrial activity, which will translate to badly needed jobs.
Tags: African entrepreneur, Aliko Dangote, Dangote Industries, Zambia