Home » Business
Dangote invests in South Africa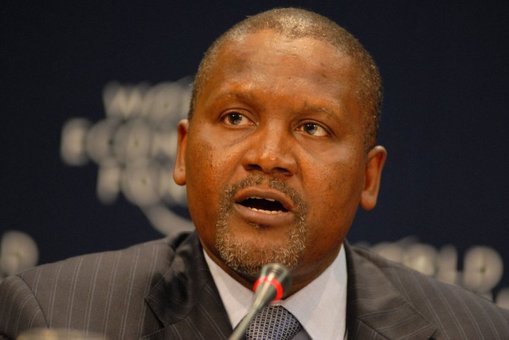 Aliko Dangote, founder, President and Chief Executive of the Dangote Group
Sephaku Cement- a subsidiary of Dangote Cement and an indigenous player in South Africa's cement industry, has signed US$222 million of domestic debt funding for its US$390 million cement and clinker plant projects spanning two provinces in the continent's biggest economy.
A statement from the Dangote Group indicated that the company was advised on the transaction by Sasfin Capital, which is jointly funded by two of South Africa's big four banks – Standard Bank and Nedbank.
According to the statement, the 10 year financing pact, which was signed last week in Johannesburg, effectively closes the gap in terms of the required capital for Sephaku Cement to be fully listed on the stock market.
Sephaku Cement's Chief Executive Officer, Pieter Fouri said the significance of the deal goes beyond cement. "It indicates a strong, new commitment to industrial development in South Africa. Through new infrastructure establishment in Mpumalanga and the North West Province and the resulting local job creation, the investment benefit will extend to provincial and community development.
(More: Dangote looking to invest $7.5 billion in massive expansion)
Aliko Dangote, the Chairman of Dangote Group, said the projects would create modern cement plants in strategic locations in Africa. "Our success is being backed 100 percent by our 100 percent African partners. We hold ourselves accountable to live up to the confidence placed in us by them."
Chief Executive Officer of the Stanbic IBTC bank in Nigeria, Sola Borha, noted thus: "As a result of the transaction, we will see Sephaku become a leading cement producer in the region, enabling significant job creation with wider economic benefits."
Pages: 1 2
Tags: Aliko Dangote, Dangote, Dangote Cement, Dangote Group, Nigeria, Sephaku Cement, South Africa