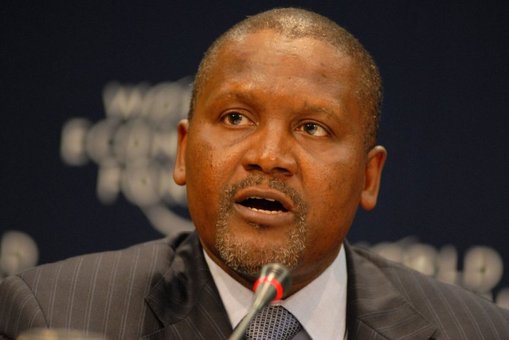 Nigerian billionaire., Aliko Dangote. PHOTO/File
Construction work on the Dangote cement factory in Cameroon's economic capital Douala that was stopped two weeks ago is to resume within the next two weeks.
The decision follows a meeting between a representative of Nigerian Aliko Dangote and government officials from Cameroon office of the prime minister and ministry of Housing.
"The government of Cameroon is going to put everything in place to ensure that the cement factory is operational within the deadline originally set", said a government participant at the meeting.
On the sidelines, the Independent Commission Against Corruption and Discrimination (ICACD) has called on government to set up a commission of inquiry to probe into the "shadowy forces" who are behind incessant attempts to block the construction of the new cement factory.