Home » Business
Central Bank of Barbados issues new report analyzing financial services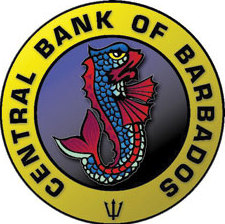 The Bank of Barbados said Monday that the principal impact of the weak economic environment on the local financial sector continues to be anaemic loan growth across the sector.
The Bank of Barbados said there has been no overall growth in commercial bank lending to the non-financial private sector since September 2011.
It said residential mortgages, which comprise about half of all personal loans, grew by 6.5 percent over the past year, but loans and advances to firms in tourism and construction fell by 2.4 and 8.7 percent, respectively.
Credit card debt fell by about one per cent since September 2011.
"The majority of commercial banks' credit continues to be concentrated in the personal sector, which accounts for almost half of total loans outstanding. Loans to the professional services are the second largest component of total credit."
Outside of loans, banks' asset portfolios consist largely of Treasury bills. There has been no significant change in banks' foreign assets since September 2011.
"The banking industry remained profitable over the first quarter of 2012. The annualized rate of return on assets and rate of return on equity were 1.6 percent and 7.6 percent, respectively, compared with an average return on equity of 9.5 percent and on assets of 1.1 percent, over the past 2 years," the CBB added.
Tags: Barbados, Financial services