Home » Business
Caribbean Airlines flight makes emergency landing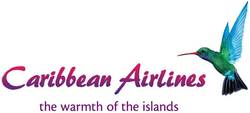 A Caribbean Airlines (CAL) plane with 52 people on board made an emergency landing at the Piarco International Airport (Trinidad & Tobago) on Friday after the pilot noticed that part of the engine of the French built aircraft had become detached, a senior Caribbean Airlines official said.
The captain having declared an emergency landing when a section of the engine was observed to have become detached on lift off, Caribbean Airlines public relations manager Clint Williams told reporters.
Caribbean Airlines flight BW300 bound for Caracas with four crew and 48 passengers returned to Pairco and landed safely.
Flight BW300 is expected to resume in an alternative aircraft, the troubled aircraft has since been removed from the runway and normal business at the airport has resumed.
Tags: Caribbean Airlines