Home » Business
Caribbean Airlines expanding its fleet in bid to offer more services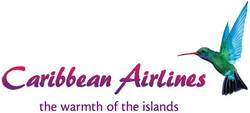 Caribbean Airlines Ltd., has received its third Avions de Transport Regional (ATR) aircraft as part of its ongoing fleet expansion.
The new plane ATR 72-600 is configured with 68 seats and is said to be equipped with a higher standard of comfort, including in-flight entertainment.
The arrival of this third ATR is a significant milestone, as Caribbean Airlines moves toward a streamlined fleet of turbo-prop, narrow-body and wide-body aircraft.
Caribbean airlines is expected to increase capacity and offer customers more travel options and flexibility on the air bridge between Trinidad and Tobago.
Tags: Caribbean Airlines