Home » Business
Campari acquires Jamaica's Appleton rum for $415 million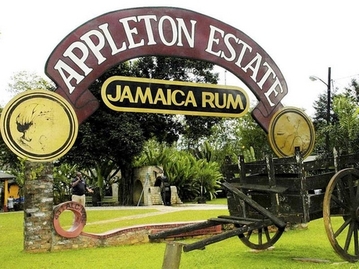 (Jamaica Gleaner) – Gruppo Campari has reached an agreement with the majority owner of Lascelles deMercado and Company to takeover the spirits conglomerate, in what it describes as the company's third largest acquisition in its history.
Campari has already reached an agreement to acquire 81.4 percent of Lascelles with the majority shareholder, but will make a formal offer for 100 percent of the company.
The deal transfers Jamaica's oldest company J. Wray & Nephew Limited at 186 years old to European ownership. It also gives Campari ownership of the iconic Appleton rum brand and assets.
The deal prices the Lascelles group at US$ 414,754,200, which amounts to US$ 4.32 (J$ 388.48) per ordinary share. The stock last closed at J$ 275.17 on the Jamaica Stock Exchange.
Lascelles deMercado was sold by its Jamaican owners to CL Financial Group of Trinidad in 2008 at a price that was double the Campari offer. Ownership of the company reverted to Trinidad & Tobago government in 2009 when the state mounted a rescue of CL Financial and its insurance group CLICO.
Trinidad & Tobago owns 87 percent of Lascelles but has 92 percent voting rights.
"The addition of the Appleton, Wray & Nephew and Coruba rum brands as well as a portfolio of local Jamaican brands will help us build our critical mass further in key North American markets, provide a leading market position in Jamaica, a major destination in the Caribbean, whilst laying the foundations for future international growth across all major usage occasions of the growing and premium rum category," said Campari chief executive officer Bob Kunze-Concewitz in a statement.
Pages: 1 2
Tags: Caribbean, Gruppo Campari, Jamaica